Wireless Cloud Enabled Device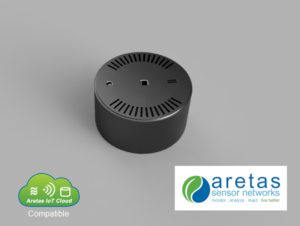 *may not be exactly as shown
The Aretas Cloud Enabled Radiation Monitor measures the quantity of Beta, Gamma and X-Ray radiation in the area. The Aretas monitor is a continuous radiation monitoring system that detects and reports radiation levels continuously. Several monitors can be installed in a wireless network. 
Remote IoT Radiation Monitoring
You can monitor Radiation from anywhere in the world. Login to your Edge device or Cloud account wherever you are in the world and see the current radiation levels as well as all the historical data. Several different data points are available, including Counts Per Minute and an hourly accumulator showing the accumulated counts per hour. You can also view pulse duration, historical data and more. 
Hospitals and Medical Facilities
Medial imaging equipment can emit radiation. Fixed, continuous monitors throughout the hospital help ensure machines aren't contaminating other areas.
Imaging (x-ray) machines can also emit harmful radiation. Get peace of mind from continuous monitoring. 
Monitor different areas of your facilities including material intake areas, equipment and other areas of concern. 
Uranium and Thorium decay products such as radium can exist in the water pumped to the surface during drilling operations. Other sources of radiation at the site may exist. 
Monitor areas around nuclear power plants / fencelines to demonstrate safe radiation levels to stakeholders and the community
Continuous remote radiation monitoring allow you to setup a large network of monitors with alerts and dashboard statuses
Detects beta and gamma radiation and X-rays
Alpha options available
Detector sensitivity: 5 cpm/µSv/h
High immunity to RF and electrostatic fields
Measurement range of dose rate: 0.1 µSv/h to 100 mSv/h
Pulse count rate 5 cpm ± 15% for 1 µSv/h radiation dose rate
Energy response 50 KeV to above 2 MeV
Access your device data anywhere, any time. Get Alerts, Dashboards, Analytics, Live Data and more. 
You can run IoT Gateway v1 with Aretas IoT Cloud or on its own (using the built-in reporting and data storage).
The Aretas Sensor Grapher is a local charting utility that requires a USB adapter and a PC with Java installed.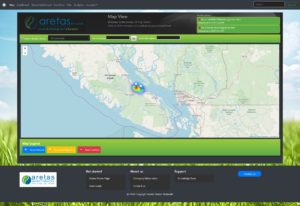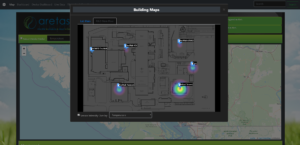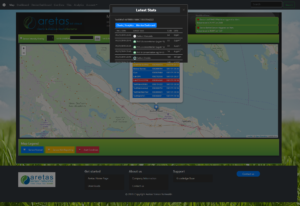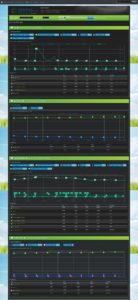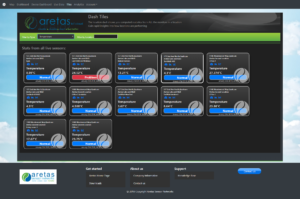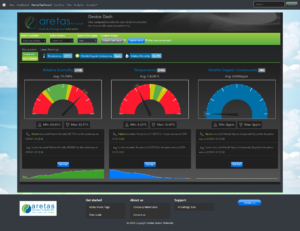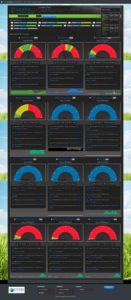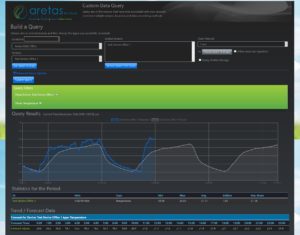 Additional Sensor Options
Several sensors can be combined with the Radiation Sensor into one monitor. 
Call Toll Free: 1 (877) 218-6232
British Columbia direct: 1 (250) 738-2687
Qualicum Beach, BC Canada
Contact us now for a quote or request a custom sensor build for your special requirements