Some commercial (office building) or Industrial locations don't have typical mounting provisions. In some cases, thermostats and other BAS devices can only be mounted to concrete columns or concrete / cinder block walls (which have electrical conduit attached to the wall with handy box termination).
If you are mounting your Sentinel or other Aretas device with a supplied Takachi wall-mount, you may choose to attach your mounting plate directly to a handy box (e.g. if you are providing 24VAC power to your units) using a custom milled mounting plate.
You can mill your own or provide the svg files to your CNC shop, or order custom milled plates (with your choice of material) from Aretas.
Sample finished mount (shown without conduit):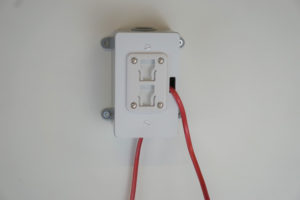 A power exit port is provided for low voltage 24VAC 18/2 (or similar gauge) power.
Example mounted sensor: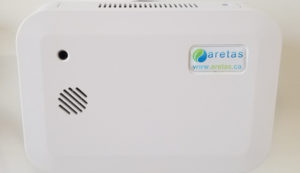 Milled plate drawing:

Downloadable SVG: