The SG111A is a new, low-cost NDIR (non-dispersive infrared) CO2 sensor with concentration ranges up to 5000ppm.  CO2 concentration is available by UART and PWM outputs.
View our Arduino hookup guide here: http://www2.aretas.ca/knowledge-base/arduino-co2-sensor-sg111a/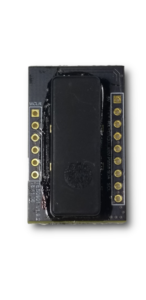 Arduino test firmware is available now at: https://github.com/AretasSensorNetworks/SG111A
You can purchase small quantities of the sensor from our shop:
https://shop.aretas.ca/product/sg111a-co2-sensor/
You can also purchase USB Dev Kits featuring the Atmega 32u4 with Arduino Leonardo bootloader compatibility.
http://www2.aretas.ca/sg111a-usb-developer-kit/